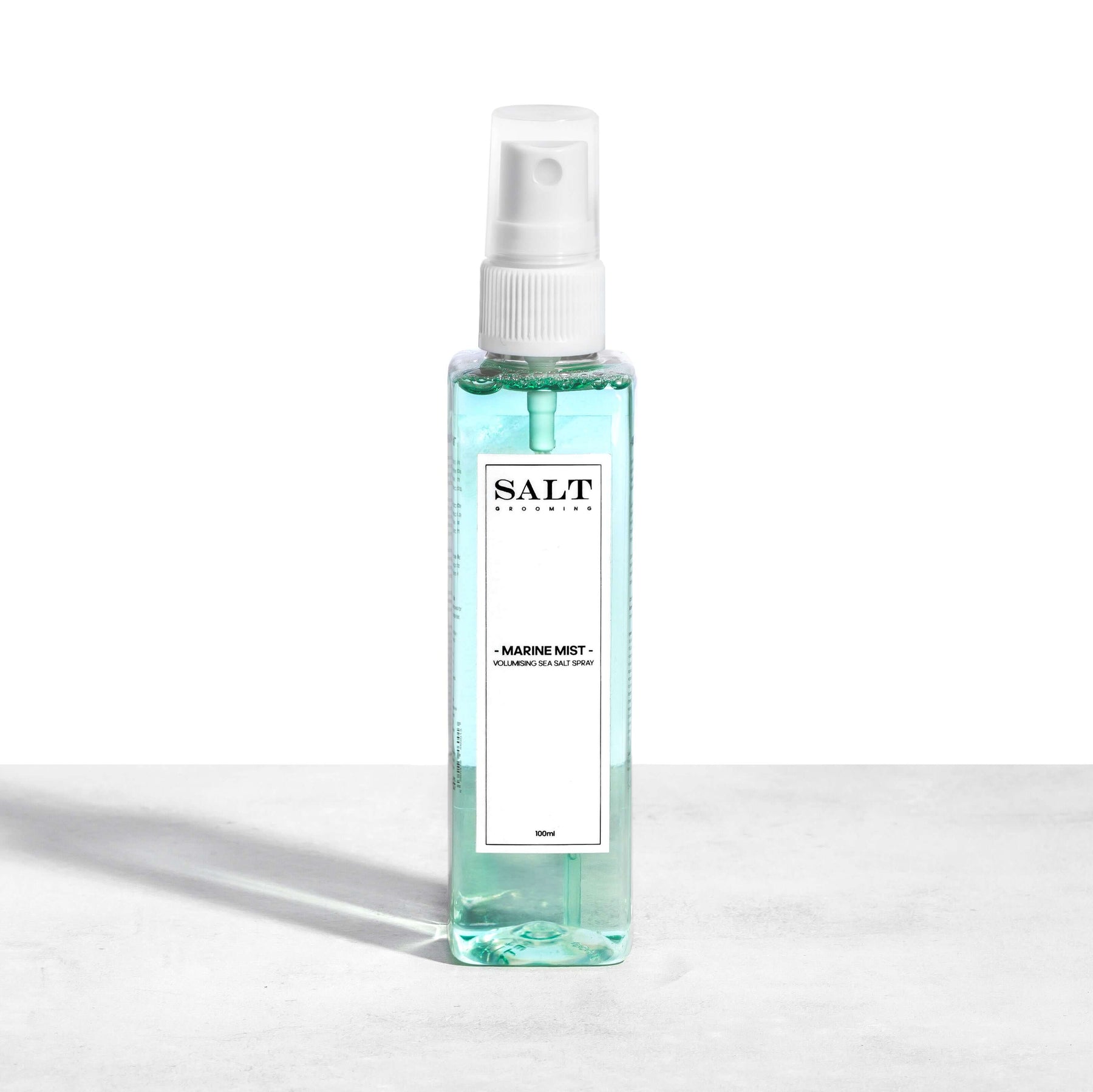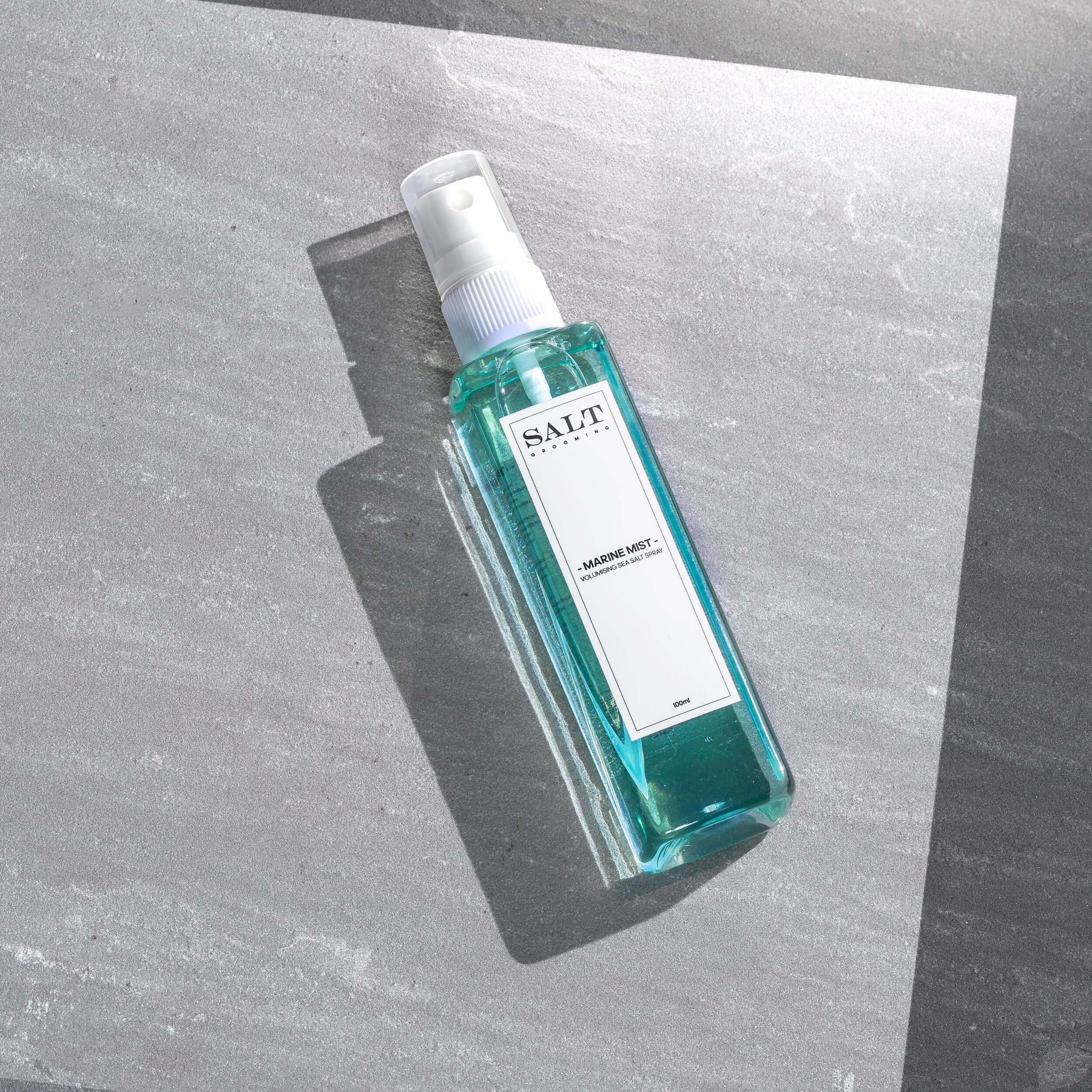 Marine Mist
A premium lightweight sea salt spray formulated with natural and organic actives, offering effortless volume, grip, and texture whilst nourishing the hair and scalp.
Instantly boost volume and add strength and definition to every strand with just a few sprays – perfect for bringing flat/limp hair to life or to enhance natural waves.
Instant volume and texture
Flexible lightweight hold with natural matte finish
Strengthens, thickens, and nourishes hair and scalp
Absorbs excess oils and grease
Use as a pre-styler or standalone styling tool
One of the most underrated men's styling products, sea salt sprays offer the ultimate in quick, convenient, and effective styling – which is why we spent a year working tirelessly on this special formulation with the intention to create the best salt spray on the market.
 
At the heart of every salt spray is sea salt which works to recreate the appearance of the hair after a carefree day at the beach, giving tousled and bouncy texture. But whilst this simple ingredient remains consistent in all salt sprays, the salt mineral density and other added ingredients are where the differences lie.
 
With Marine Mist we continued our partnership with Britain's top formulation house to produce another best-in-class product, packed full of natural and organic actives to create a formula that delivers unparalleled styling performance whilst being a nutrient-dense treatment for the hair in itself.
 
Unrefined Atlantic sea salt. Our flagship ingredient. Absorbs excess oils and grease and provides lightweight texture and volume, whilst nourishing the hair and scalp with essential minerals.
 
Pro-Vitamin B5. Otherwise known as Panthenol, this naturally occurring wonder ingredient bonds to the hair, strengthening and thickening at a cellular level whilst leaving the hair soft and pliable without added oils or greasiness.
 
MiruStyle™ MFP PE. A professional blend of proteins and essential amino acids that reduce frizz and flyaway hairs, and provide all-day style retention.

 
*Outer packaging may differ to packaging shown in images.

Apply 4-5 pumps evenly to damp hair and work through with hands or a comb from roots to tips. Let hair dry naturally for a stylised finish with more volume, grip, and movement. Use a hairdryer for added volume.
 
Combine with Salt Grooming Hybrid Hair clay wax for a more structured, workable finish.