Standing up to the big-name labels, Salt Grooming has made a reputation for its commitment to high-testing standards, modern sensibilities, and tight-edit of products.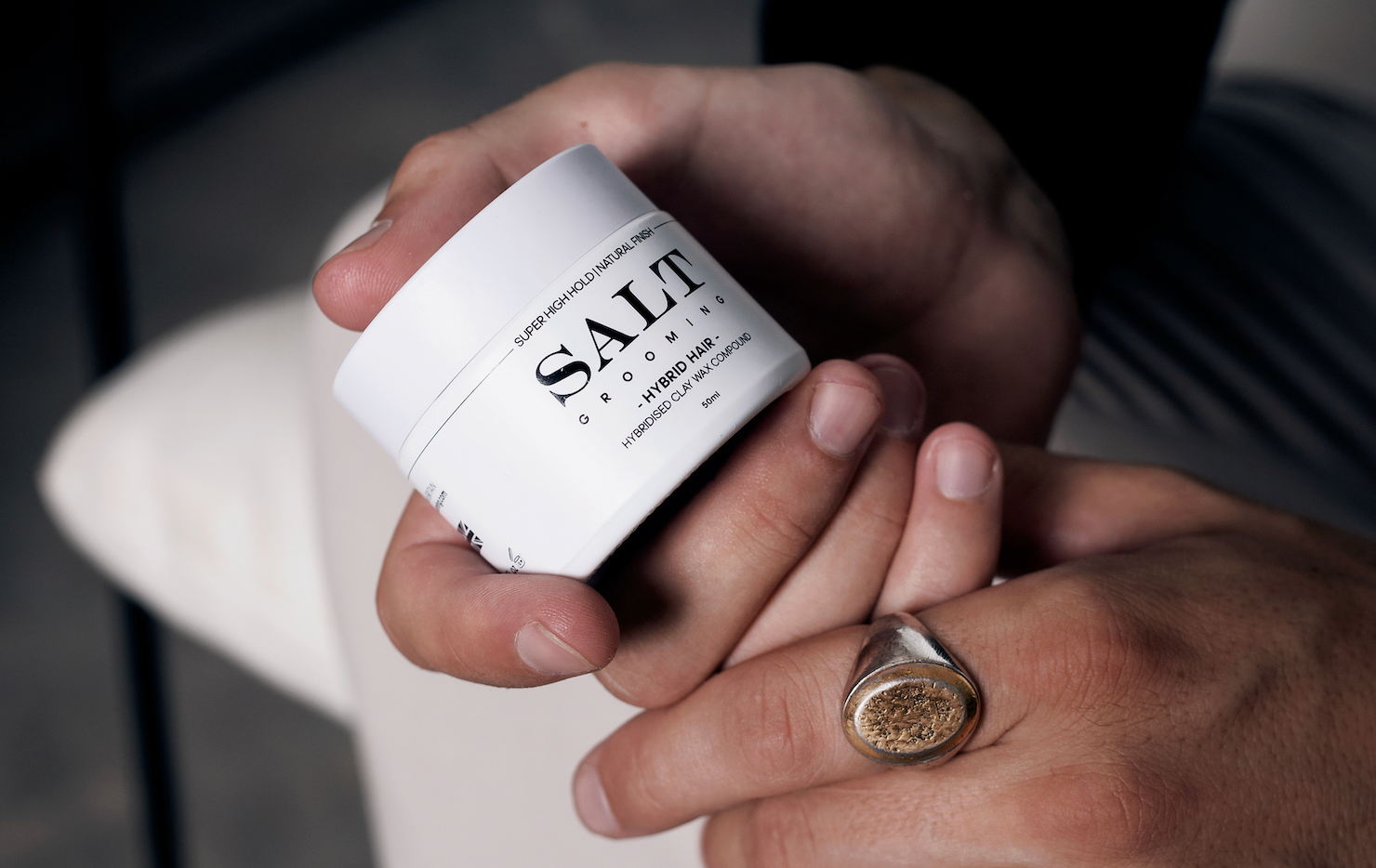 Quality Without Compromise
We've established ourselves as one of the leading brands pushing the boundaries of men's haircare and styling product innovation.
Our curated range of premium essentials are developed one by one over the course of years, manufactured using the most advanced techniques to ensure optimum purity and performance.
Men's Hair Styling Products FAQ
For a natural look, we recommend lightweight styling products such as clays, texturizing creams, or sea salt sprays. Generally, these products provide more of a natural or matte finish, and give hair a natural, relaxed appearance.
The best men's hair styling products for a strong hold are hair gels, pomades, and waxes. These products provide maximum hold and control, and are great for creating structured hairstyles like slick backs or quiffs.
Lightweight products like sea salt sprays, texturizing creams, or mousse are best for thinning or fine hair. These products provide a light hold that keeps the hair in place without weighing it down or making it look greasy, as well as boosting volume and increasing thickness.
How often men should use hair styling products depends on the product and their hair type. Generally, it's best to use styling products sparingly and as needed. Using too much product too often can weigh hair down and cause build-up.
Yes, almost all styling products can be used on wet hair. Be mindful though, that adding products to hair when wet will provide a different finish compared to applying products to dry hair. Generally, you will experience a higher level of shine if you apply products to hair when wet.
Yes, most men's hair styling products are safe to use when used as directed. However, it's important to avoid products that contain harsh chemicals like sulphates and parabens if you have sensitive skin or scalp.
Using too much styling product too often can cause build-up and weigh hair down, which can make it appear limp and lifeless. However, when used in moderation and as directed, styling products should not cause damage to hair. Pair this guidance with regular use of shampoo and conditioners that contain gentle cleansing agents for an optimum hair health routine.